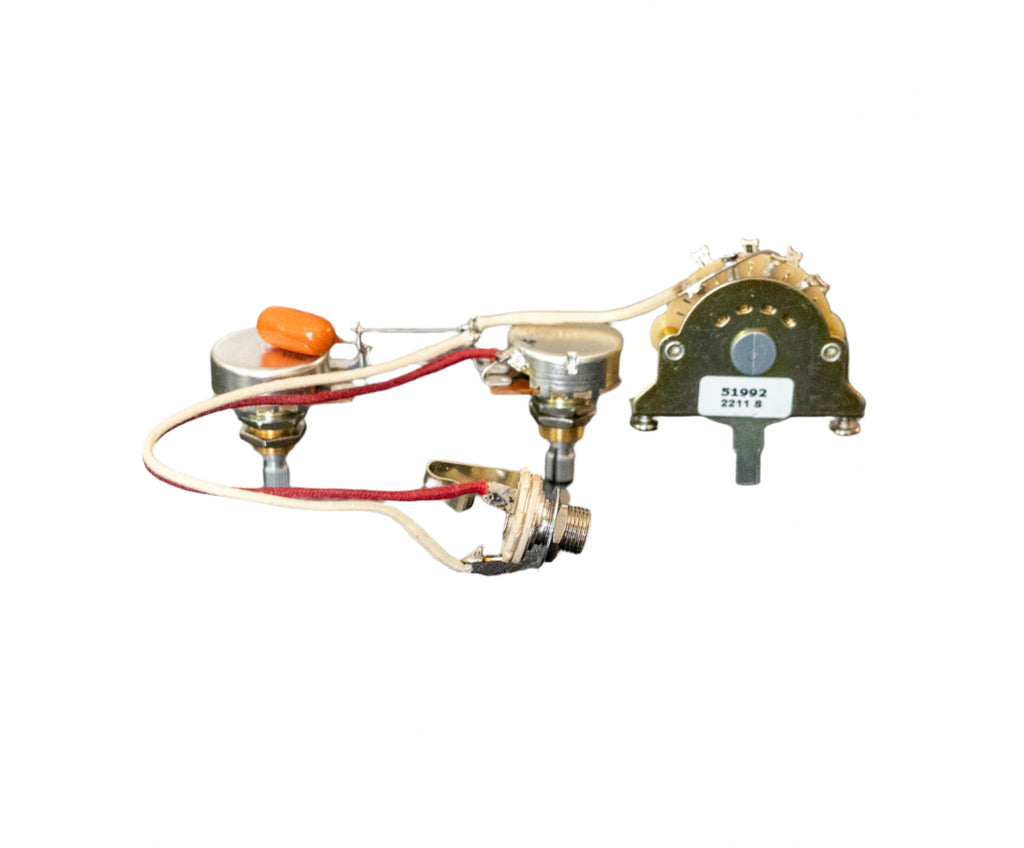 Prewired Telecaster Controls
---
This makes it easy. You just drop this in and your controls are UPGRADED. 
1/4 inch 250k CTS Pots
Or 1/4 inch 500k Bourns Pots
Orange Drop Cap .015
Oak Grigsby Switch
Reverse (switch toward the bridge) available
If You are Replacing 7mm import controls, you may want to order with hardware. This includes Chrome Knobs, Switch Tip, and The chrome plate. 
These are the same high-quality parts we use in our full custom builds. 
Solderless not currently available 
---
Share this Product
---
More from this collection
Excellent product and easy install
I have a Sire T7 that needed an upgrade on all the electronics. I went with Dylan for the Prewired Tele Controls. It's just so much easier this way and I just added some Fender Custom Shop pickups. I've soldered before but not on a guitar, but it was a breeze for the entire installation. I highly recommend the prewired controls.
Great product
I just received the pre-wired telecaster controls and put them in a new sonic tele. What a great improvement with quality and better sounds. Very happy with it. Thanks
Prewired Tele Controls
After seeing your YouTube video and wanting to order from a small business with personal attention to detail, I ordered a prewired telecaster control to go with my '51 Nocaster pickups. This made the installation very easy. All components and workmanship were first class. My only complaint is that your solder connections were so nicely done that I have had to endure verbal abuse from my friends for mine. The control was everything I hoped it would be and it was a pleasure doing business with you.
Just the ticket!
Professional, speedy service, & great value. I used the kit to upgrade a 1970s telecaster - easy installation & a great sound...
Great Upgrade
I put this in my Telecaster Custom and it is great. Opened the tone up. Built with great craftsmanship. Dylan even customized it with a push/pull tone pot for coil splitting. Great small business to support. I buy most all of my up grades from Dylan. He has taught me so much. Great person who builds great products.