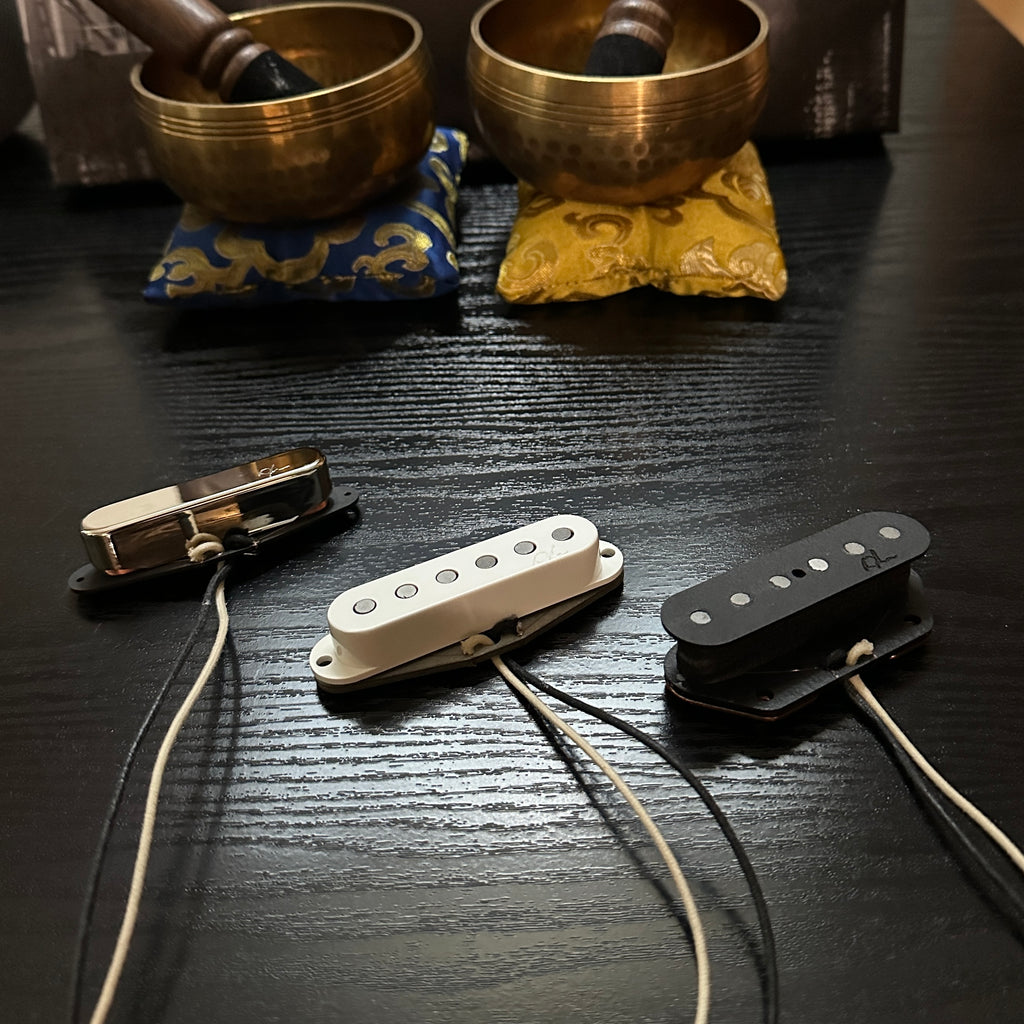 Nashville Tele Pickups And Wiring
---
This set takes our top selling Flat 6 tele pickups and adds a Special wound Strat single for the middle position. 
Alnico 5
Reverse Wound Reverse Polarity
T's  from the 60's have an open airy sound to them. They are known to cut through the mix and be very expressive. These pickups are exactly that. The neck pickup is wound to a higher output than the bridge. 7.4K and 6.8K respectively. This makes for an amazingly balanced tone without have that "cut your head off" high end. These pickups are very lightly wax potted, contributing to their open tone but still suppressing unwanted feedback. They are constructed using classic forbon bobbins and cloth wire. Alnico 5 magnets carefully gaussed and measured by hand. 

The flat top magnets make these a more balanced tone especially when used with more modern fret board radii.
---
Share this Product
---
More from this collection
Player Plus Tele - the way it should sound!
Dylan's Nashville Tele pickup set transformed my Player Plus Tele! The stock pickups were ...ok. Neck a bit muddy, bridge kinda harsh. Not very engaging. After upgrading, the change was obvious from the very first strum. Much more clarity & definition, more dynamic and fuller sounding. Dylan's customer support is outstanding - responds quickly. (An additional benefit, my inexpensive portable amps (Spark Mini and Yamaha THX 30) sound like they were upgraded too).