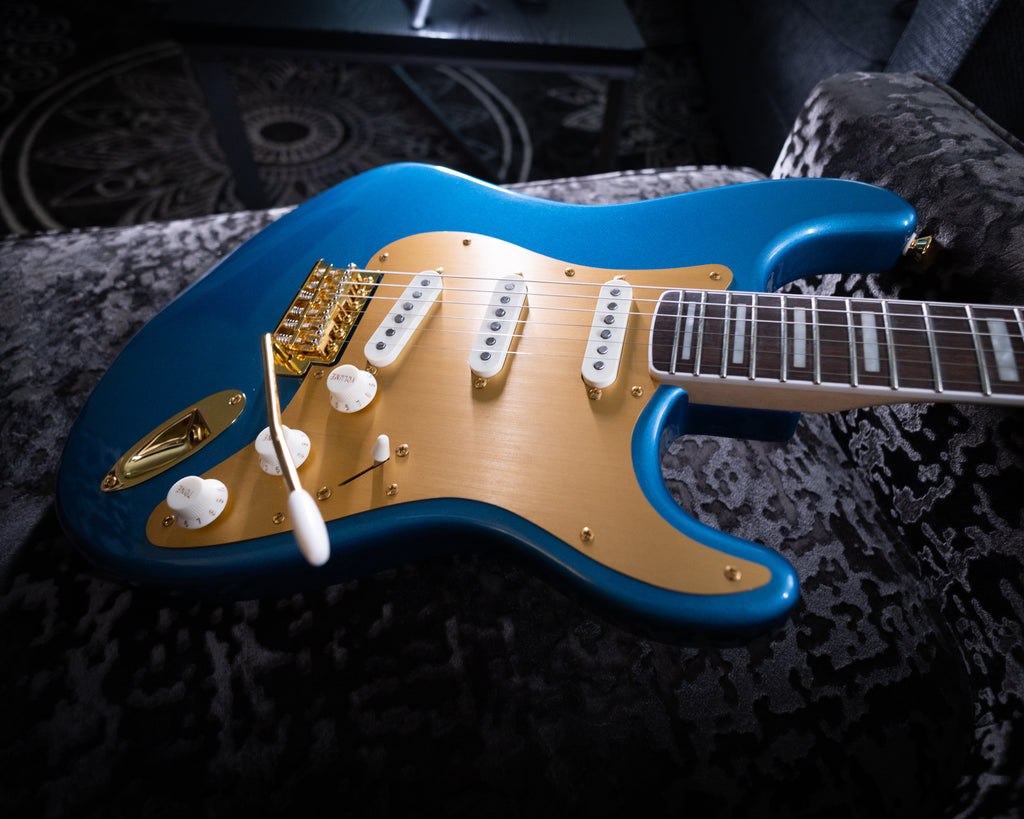 S- Style Bonneville Pickups
---
If you want the classic Strat sound, but a little more Bottom end, with out any mud. This is the one. 
6.2 K
Alnico 5
Drawing on My history in. power sports, my love for speed, and being a part of a land speed record using a big single cylinder engine, I thought the big sound of these pickups HAD to be called the Bonneville. No sacrifice in the Clarity that we are known for, just a big full sound. 
Our S-Style pickups are sold individually or in sets of 3 with the middle pickup wound RWRP for Hum cancelling in the notch positions.
We have two Models available here and Custom winds available on request.



---
Share this Product
---
More from this collection
A Beautiful Sound
I ordered a loaded pickguard from Dylan, with three of his Bonneville pickups. After installing it, my Squier Strat sounded so beautiful I played it clean for over two weeks. I so loved the sound of the Bonnevilles, it was many days before I could bring myself to use Fuzz or Overdrive!
Off the hook
These pickups knocked it out of the park