---
Coil Split With No Volume Drop! 
This one is very cool. Specially wound for mid range punch, this one will cut through a mix without being harsh. The coils are wound to different specs, but in such a way that they are still dead quiet. The slug side is 5.9k and perfect for coil splitting. At 9.8K total, these pickups are still extremely clear because of their special wind. This Alnico 8 Version Does the Dirty side of life much more than it's A5 brother. Gainy, tight, but still clear and articulate

All of our humbuckers follow the wiring diagram in the pics you see here 
---
Share this Product
---
More from this collection
Do anything humbucker
Put one of these in the bridge and is great. Lots of note definition, pinch harmonics are easy to grab, great all around tone for anything from clean to metal. If I had a one bridge humbucker guitar with a tone knob I would install this and not even miss a neck pickup.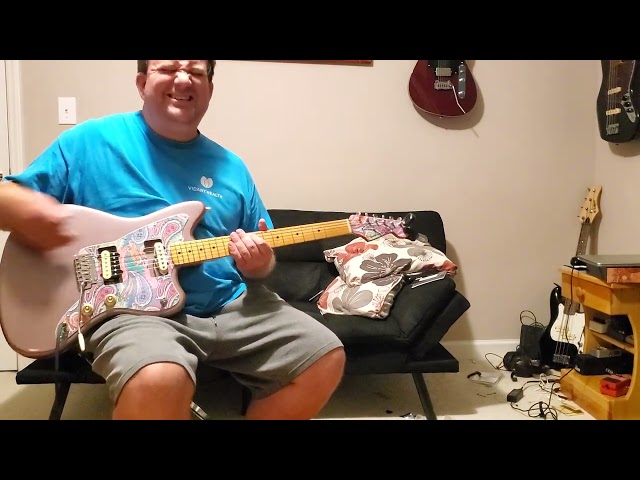 Dylan's Dark Horse
The Centerpunch 8s are, IMHO, probably Dylan's best pickups for high gain applications. While Dylan typically recommends the Super 8s, I find the Centerpunch 8s to have a slightly more accentuated mid push and less top-end fizz than the Super 8s. The CP8s don't drive the treble frequencies as hard in clean as well. They're basically the Centerpunches on steroids.
I have both the Centerpunches and Centerpunch 8s installed in various Les Pauls and the 8s have a slightly higher resonant peak - if you play them side by side, you can hear (or look at an EQ analyzer) that the mid push is just a couple hundred hz difference and a bit more output. I installed a set in the Les Paul as pictured - it's a 2014 with the 20db boost switch - with the switch on, you can get Alexi Laiho style tones out of it. Low noise too!!!
One rig to do it all
I installed a set of Centerpunch into a 2009 Gibson Studio. The Jimmy Page wiring came from elsewhere.
Theses pickups offer so many options that I'm still exploring them. I can say that the split hum works as advertised.
The PUs maintain their clarity even with high gain. I configured the LP for my son who plays a lot of high gain metal. I can also set them for country to worship. Very flexible and very well made. You won't be disappointed.